Solubility Screening and Process Scale-up Services from Ascendia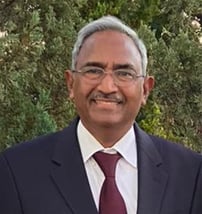 One of the biggest challenges within our industry today has to do with new molecules – roughly 90% of drugs coming out of discovery – that are poorly soluble. This marks a paradigm shift in the pharmaceutical and biological markets. It is a real challenge; and one that needs to be met with real solutions.
So, the question is, "How can we bring these new molecules that are often very hydrophobic and/or lipophilic, to the point where they are ready to be formulated?"
By Dr. Shaukat Ali - Sr. Director of Scientific Affairs and Technical Marketing

It becomes clear very quickly that the answer is new special technologies. This is where Ascendia Pharmaceuticals has risen to the occasion and created tailored solutions for our customers' needs, regardless of what they bring us.
Many drug development teams come to us anywhere from the early stages during their screening phase, all the way to the establishment of optimal formulation. So, if a customer comes to us with new molecules, our team of scientists can take those molecules and we can immediately advise the customers what direction they should go and we have the correct nanotechnology to help them with any project. We have a number of proprietary technologies – aimed at bringing those molecules to the clinic and taking them through to Phase 1 – even to commercialization. These include Emulsol®, Amorsol®, Nanosol®, and Lipidsol (that's our newest technology founded on lipid-based nanoparticles).
These proprietary nanotechnologies allow Ascendia Pharma to tackle "impossible" molecules that are poorly soluble and making them possible by enhancing their bioavailability.
Advanced Screening Protocols
For example, if we have a drug given to us which is insoluble, Ascendia scientists can screen these molecules – not just one, but multiple molecules – using our screening protocols in different excipients approved and listed in the FDA's inactive ingredient database (IID). We can define them and offer our customers lead formulations. These excipients can be used either in oral or parenteral formulations, depending on what is needed. We tailor our approach accordingly to provide the best possible solutions for our customers' specific projects.
For our customers, time means money. They want to get to the clinical stage as fast as they can so they can raise funds, bring on more investors, and continue on to other molecular testing with us.
We distinguish ourselves from the other CDMOs by offering our proprietary nanotechnologies. We apply those in-house technologies to find solutions for what have been called "difficult" molecules by other CDMOs. Because we have developed and patented the nanotechnologies ourselves to ensure that it is only our trained scientists and technicians who use them. Using these remarkable technologies, within two or three weeks, Ascendia is able to provide our customers tailored formulations, and then further optimize and take them to the next level and even in clinical Phase 1 and beyond.
Process Scale-Up Fits in Formulation Development at Ascendia Pharma
At Ascendia, we have a dedicated group that applies our BEST practices to work directly with our customers for technology transfer. So, once the process has been decided upon, formulation is optimized by our R&D group, and subsequently advances to the next level. This is when the process team does their scale up. This all stays in-house, which makes it much more efficient and eliminates many of the issues that can arise during tech transfers and other processes.
Our group takes the project from level A to level B in scale, many times in shorter timeframes because it is all within the same group. If the project requires a smaller scale and scaling up in kilos, or multiple kilos or liters (depending on how we have defined the needs of the client), our team fine-tunes the parameters needed. We achieve this using our -expertise, capabilities, dedicated software, and other in-house resources as we take the project into cGMP manufacturing.
Ascendia has the capabilities to develop the tablets, capsules, injectables, and even topical products and cell and gene therapies – depending on the needs of our customers.
Ascendia Pharma can develop small molecules, large molecules, and biologics. We have familiarity with mRNA, DNA, nucleotides, and antibodies. We can also formulate lipid nanoparticles using LipidSol. In short, we have the capabilities to take projects from R&D all the way to cGMP manufacturing.
One of the key takeaways we learned from the recent JP Morgan meetings is that cell and gene therapies will be a growing market in the near future. When it comes to gene therapy, Ascendia can formulate DNA, mRNA, and nucleotides – all already proven to be essentially gene-editing technologies. So, drug development teams can bring us their cell and gene therapy projects and we can apply decade of our expertise for customers working with the gene-editing technologies.
Ascendia Pharma is poised perfectly to help with virtually any project our customers can bring us within this space. We are thrilled as we survey the changes within the industry because we know we have set up our organization to meet the newest and most difficult challenges head-on with custom solutions and an impressive level of unique in-house expertise.
Contact us today to learn more about our solubility screening and process scale-up services and how we can become your Partner of Choice.
Back to articles