Jingjun "Jim" Huang, Ph.D. - CEO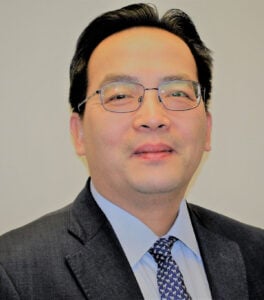 Dr. Huang founded Ascendia® in 2012 after a career in pharmaceutical R&D and management at Pfizer, Baxter, AstraZeneca, and most recently Roche. He has led the formulation development efforts for the successful transition of several oral and parenteral dosage forms from discovery through formulation, manufacturing, technical transfer and ultimately commercialization. Dr. Huang holds a Ph.D. in Pharmaceutics from the University of the Sciences in Philadelphia (formerly Philadelphia College of Pharmacy and Sciences) where he worked with Joseph B. Schwartz.
Dr. Huang's research interests are centered on improvement of solubility and dissolution for, and controlled delivery of, poorly water soluble drugs through nano-emulsion, nano-particle and amorphous solid dispersion technologies. His publications include studies on drug solubilization and controlled delivery in polymeric solid dispersion systems, amorphous drug delivery systems, controlled release, modeling and simulation, thermal and spectroscopic characterization of amorphous molecular dispersions, drug-polymer interactions and its significance on physical stability of amorphous drug, and micro/nano particulates for use in parenteral dosage forms. He has been a reviewer for the Journal of Pharmaceutical Sciences, International Journal of Pharmaceutics, Journal of Controlled Release, Drug Development and Industrial Pharmacy, PDA Journal of Pharmaceutical Science and Technology, Molecular Pharmaceutics, and Pharmaceutical Research. Currently, he is a member of American Association of Pharmaceutical Scientists (AAPS) and American Chemical Society (ACS).
Robert Bloder - Chief Business Officer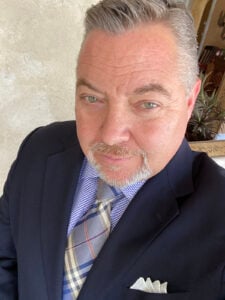 Mr. Robert J. Bloder brings a wealth of experience in all phases of pharmaceutical development, from drug concept and commercialization on both the buy and sell sides. As chief business officer, Robert concentrates on leading Ascendia's sales, marketing, and business development, as well as private placements and mergers & acquisitions (M&A).
An award-winning professional with extensive market experience, Robert has held global positions within "Big" and "Specialty Pharma," as well as drug delivery, a Top 10 global generics company, and CDMOs.
Before joining Ascendia, Robert was Vice President of Global Business Development at Apotex, one of the largest generic/specialty pharmaceutical companies in the world. He also served as a board member and vice president of business development at Aveva Drug Delivery Systems, where he spear-headed the conversion of Elan Pharmaceuticals' R&D facility into a global drug delivery company.
As co-founder of specialty pharmaceutical company, ESP Pharma (now Protein Design Labs), Robert served as its Vice President of Market Development and contributed to the funding for the company, as well as the growth of its flagship product, CARDENE® IV. During his sales and marketing tenure at Parke-Davis (now Pfizer), Robert led the nation in the launch of Lipitor® and several other blockbuster and "first-in-class" products in the CNS, CV, oncology, diabetes and WHC that filled unmet market needs.
Robert is named on the patent: Method for Selling and Distributing Pharmaceuticals; publication # 20020111828.
Muhammad Asif, Ph.D., Senior Director, Analytical R&D and QC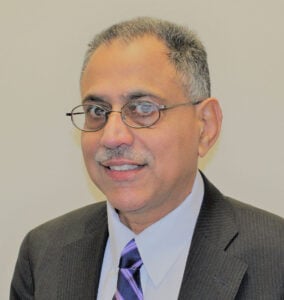 Dr. Muhammad Asif has more than 25 years of experience leading analytical development and quality control functions in pharmaceutical industry. During this time, he has provided method development, validation and testing support for a full range of pharmaceutical dosage forms including parenteral, inhalation, nasal, ophthalmic, transdermal, and oral solids (immediate, delayed and sustained release) and solutions. Dr. Asif also has been instrumental in establishing new analytical development functions and quality systems, and preparation of CMC sections of IND, NDA and ANDA submissions. He has routinely interacted with FDA and supported several regulatory submissions and audits by FDA, and European and Japanese regulatory agencies.
Prior to Joining Ascendia, Dr. Asif has held management positions at Pfizer, Merck KGaA, Astellas and various other major pharmaceutical organizations. Dr. Asif holds a PhD in Analytical Chemistry and a post-doc in pharmaceutical analysis.
Dr. Beverly Langevin, Ph.D., R.Ph. – Executive Director, Formulation Development and Project Management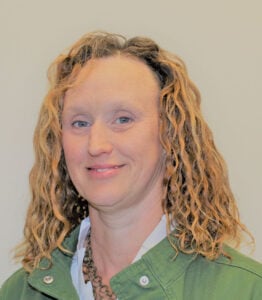 Dr. Langevin joined Ascendia in 2013 from Sanofi with years of technical expertise in drug discovery, pre-formulation, drug delivery and formulation development. She has led the formulation development and project management efforts to successfully develop and translate numerous new drug candidate projects of various dosage forms from discovery through pre-formulation, formulation, and GMP manufacturing for human clinical trials. Dr. Langevin holds a Ph.D. in Pharmaceutics from the University of Michigan (Advisors: Nair Rodríguez and Gordon Flynn) and a B.S. in Pharmacy (minor in mathematics) from University of the Sciences in Philadelphia (formerly Philadelphia College of Pharmacy and Science). She is a registered pharmacist in Pennsylvania and New Jersey.
Dr. Langevin's research interests include improvement of solubility and dissolution of poorly water soluble drugs through emulsion, particulate, amorphous solid dispersion technologies, etc. Her background also includes extensive experience in API solid form selection including salt and polymorph screening and physical characterization, and discovery formulations.
Want to learn more about
Ascendia's expertise?
Get up-to-date information