Best Practices When Selecting a CDMO for Drug Formulation
Pharmaceutical and biotech companies evaluating contract development and manufacturing organizations (CDMOs) for formulation development of poorly soluble drugs must focus on more than technology. Careful consideration of other factors, such as the CDMO's core competencies, facilities, and staff, must also be reviewed for successful Phase 1/Phase 2 development, and ultimate approval, of new drug compounds. Implementing a BEST evaluation process can help achieve that goal.
Brilliant Technology
Many CDMOs have a proficiency in a single technology. That can delay the drug development process, as it may not be the optimal method for a particular formulation. When selecting a CDMO, it is ideal to choose a partner that can utilize multiple technologies, preferably simultaneously. A contract manufacturer that offers various innovative technologies can address many compound challenges.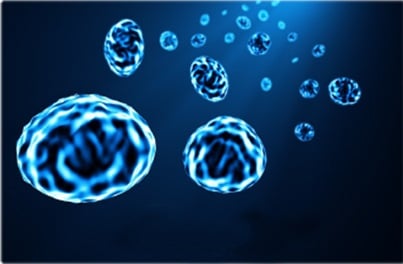 The majority of new chemical entities (NCEs) in clinical development and pharmaceutical products on the market contain poorly soluble drugs. Nanotechnology is driving the solution for many of these difficult formulation challenges, providing new options for pharmaceutical products to be developed with improved biopharmaceutical properties. That is why Ascendia developed three patented nanotechnologies:
• AmorSol for amorphous solid dispersions production
• EmulSol for production of oil-in-water nano-emulsions
• NanoSol for the production of nano-sized drug particles
Nanotechnology became the focus, in part, because it holds the promise of stretching across a broad spectrum of drug delivery platforms. It can be used in oral solids, liquids, topicals, gels, long-acting injectables, and implants. It can also be used for proteins and peptides. A CDMO with a portfolio such as this can better meet drug development timelines and budgets.
Excellent Service
As was previously noted, technology is only one factor when selecting a drug development partner, albeit an important one. How to utilize that technology most effectively is equally valuable. For that reason, the CDMO team is an integral element of a successful partnership.
An experienced team can deliver a level of service that will decrease product risk and accelerate development timelines. These critical benefits are achieved by the establishment and implementation of processes based upon proficiency:
• Tailored Formulation Strategy – Having a specific approach for each project is necessary, especially when addressing small-molecule solubility and bioavailability challenges. Different formulation technologies that tailor each compound's unique properties are warranted to ensure a successful outcome of the animal toxicity and human clinical trials for each compound.
A specialty one-stop-shop CDMO that offers tailored formulation solutions will ensure a rapid, successful transition of compounds from preclinical to the clinic. A formulation partner that understands rational design of dosage forms based on compound properties and offers flexibility in terms of time and deliverables will be an ideal partner.
• Analytical Support – Important for all stages of the drug development process, from discovery to approval, analytical support includes method development, method validation, as well as testing drug products, drug substances, excipients, and components. Reliable data is the basis. To ensure accurate results, internal systems and processes must be developed that fulfill this promise throughout the development process.
Development of good analytical methods does more than help streamline formulation development. There have been cases in which Ascendia has used these methods, and the data showed that a stable formulation was feasible. That approach uses a phase-appropriate method validation process.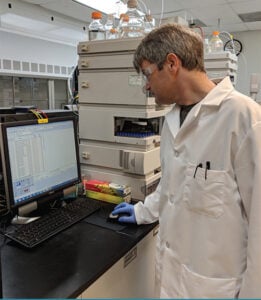 For example, during early development, accuracy and specificity of a method are ensured. During later stages of product development, a full method validation package is offered for New Drug Application (NDA) and/or Abbreviated New Drug Application (ANDA) submissions that fulfill International Council for Harmonisation of Technical Requirements for Pharmaceuticals for Human Use (ICH) and Food and Drug Administration (FDA) requirements. Ascendia also offers a full method transfer package to a commercial QC laboratory.
Providing exceptional service relies on more than experience at the contract manufacturing level. Ascendia senior leadership has held significant positions with some of the largest global pharmaceutical corporations. It reads almost like a Who's Who – Baxter, Pfizer, Merck, Novartis, and Roche, amongst others. This gives the project team an all-encompassing perspective, which helps the CDMO implement sound protocols for greater efficiency.
Superior Quality
Creating the proper culture in a state-of-the-art facility will produce a high-quality environment. CDMO labs need to be flexible and highly efficient, so they are able to accommodate frequent changeovers, short timelines, and expedite drug development. Good Manufacturing Practice (GMP) must be implemented to ensure products are consistently produced and controlled according to quality standards. This includes establishing processes to effectively clean and sterilize work areas and equipment, as well as cross-contamination-preventive measures.
Ascendia offers cGMP manufacturing services for Phase 1 and Phase 2 clinical studies. The company's New Brunswick, NJ, facility has Class 10,000 (ISO 7) and Class 100 (ISO 5) cleanrooms for conducting cGMP manufacture of sterile injectable products. This capability improves the cost-savings a partner can achieve. A one-stop-shop approach saves time and money as preclinical projects can seamlessly transition to clinical go/no-go decision points.
Trust
An experienced team provides more than excellent service. It helps to establish trust between the CDMO and pharma company. A proven record of exceptional quality and regulatory management must be exhibited by the contract manufacturer. This is critical, as most projects are long-term commitments and are significant investments.
Pharma and biotech companies should do a thorough review – one that the CDMO should welcome. Research the kind of reputation the contract manufacturer has with colleagues. If possible, delve into the CDMO's customer list. How many have come back for subsequent projects? That is a sound indicator as to the level of trust.
Trust building can be based on the CDMO and pharma company sharing similar values. Clear and regular communication is also part of the foundation. Project teams should establish communication plans along with detailed project schedules from the outset. In addition, open communication throughout the project encourages a better understanding between the two partners.
Summary
To safeguard the successful development and approval of a novel drug compound, a CDMO must deliver the product through Phase 1 and Phase 2 by the agreed upon deadline and quantities. Implementing the BEST approach will lead to selection of the CDMO that can best satisfy the project guidelines.
Contact us to find out how we can help in your drug development.
Back to articles