Ascendia Expands Sterile/Non-Sterile HQ to Nearly 60,000 Square Feet at NJ Bioscience Center in North Brunswick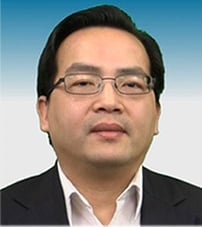 Savills represented Ascendia Pharmaceuticals® (Ascendia®) in a multi-year lease restructure and expansion, resulting in the specialty pharmaceutical CDMO more than doubling its footprint at the New Jersey Bioscience Center in North Brunswick, New Jersey. Ascendia is expanding into 59,558 square feet and will now occupy the entire building located at 661 US Highway 1 North.
By Jingjun "Jim" Huang, Ph.D. - CEO, Ascendia Pharma
Leading Pharmaceutical CDMO More Than Doubling Footprint
"Ascendia Pharmaceuticals has grown rapidly, and its leadership team expressed a critical need for additional manufacturing capacity, lab, and research and development space in order to meet the company's business objectives," said Savills Vice Chairman Gregg Najarian, who represented Ascendia Pharmaceuticals alongside Corporate Managing Director Slava Vaynberg. "Lab space in this particular submarket is in short supply and is leased quickly, when available. Recognizing that the NJEDA was seeking a long-term commitment, we approached our counterparts and negotiated a favorable deal, allowing both parties to accomplish their respective goals."
Ascendia's rapid growth, which includes the CDMO doubling its number of talented employees year-over-year and experiencing a three-year CAGR of 55%, is due in large part to an increased number of successful complex injectable projects, from pre-formulation development through clinical trial material and ultimately commercialization. The additional space will be enhanced and renovated to reflect Current Good Manufacturing Practice (cGMP) standards. In total, the company's headquarters will house more than 100 employees.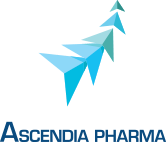 "Our expanded state-of-the-art facility will now include 1,350 square feet of sterile manufacturing that includes 350 square feet of ISO-5 process and filling room space. When complete, we will offer Phase 3 and commercial supply that will allow us to produce prefilled syringes, vials, cartridges, and other deliverables at a large scale. This includes biomanufacturing and packaging," said Jim Huang, Ph.D., Ascendia Founder and CEO.
"Our new facility solidifies our leading position to offer startup times in way that virtually no other specialty CMDO can match. It allows us to maintain our commitment to service and helping customers overcome drug development challenges on-time and within budget," commented Robert Bloder, Ascendia Chief Business Officer.
Specialty CDMO for Biologics and Gene Delivery
Ascendia Pharmaceuticals is a specialty pharmaceutical CDMO for biologics and gene delivery with lipid nanoparticles (LNPs), as well as small molecules. It provides custom sterile and non-sterile enabling formulations, along with analytical methods for new chemical entities, complex dosage forms, and 505(B)(2) product development, as well as over-the-counter drugs (OTCs) and nutraceuticals. Ascendia makes the Impossible Possible by implementing its BEST philosophy (Brilliant technology, Excellent service, Superior quality, and Trust).
Contact us today to learn how our new state-of-the-art facility can help meet your drug development needs.
Back to articles