Ascendia to Attend JPM Week, Biotech Showcase in San Francisco
Ascendia Pharmaceuticals executive leadership will be traveling west in January to attend BIO One-on-One Partnering™ as part of JPM Week and the Biotech Showcase. Founder and CEO Dr. Jim Huang and Chief Business Officer Robert Bloder will lead the team during two of the life science industry's largest networking events, as the specialty CDMO continues to position itself as a market leader.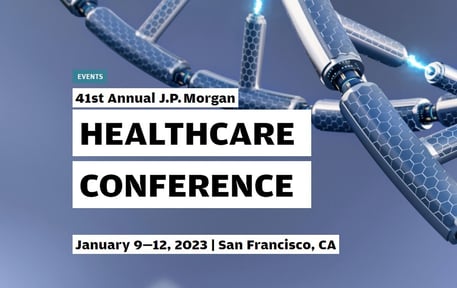 BIO One-on-One
BIO One-on-One Partnering, which will be held in the San Francisco Marriott Marquis, January 9-12, 2023, unifies access to partnering for the life science industry. Attendees can efficiently meet with biotechs, investors, in-licensors, medical device and medtech companies, and other life science leaders.
Ascendia's team will be meeting with prospects at BIO One-on-One Partnering to discuss how its specialty CDMO services can help overcome drug development challenges, from pre-formulation to commercialization. Ascendia has utilized its BEST (Brilliant Technology, Excellent Service, Superior Quality, and Trust) to become Partner of Choice with many pharmaceutical and biopharmaceutical clients.
Biotech Showcase
The Biotech Showcase will be held in-person January 9-11 in San Francisco. A virtual showcase will be conducted January 18-19, as well. An investor-focused event, Ascendia will be discussing its 100+% growth in personnel and facility space year-over-year and proprietary technologies with key industry leaders. The combination has spearheaded Ascendia's growth and helped the specialty CDMO rank on the prestigious Inc. 5000 list of fastest-growing private companies in the U.S. three consecutive years.
The showcase is co-produced by Demy Colton and EBD Group. Biotech Showcase and its family of dedicated programs and presentations tracks bring together a whole breadth of companies, ranging from early, mid to later stage. More than 3,000 investors and other professionals in the pharmaceutical and biopharma industry will attend the showcase. Ascendia is one of more than 2,200 companies who will be part of the event.
Contact us today to schedule a meeting with our executive team in San Francisco!
Back to articles