Ascendia Pharmaceuticals to Attend Annual DCAT Week and Will Unveil New Services!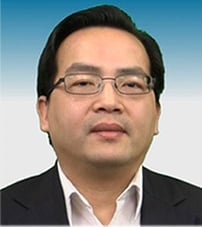 DCAT (the Drug, Chemical, and Associated Technologies Association) will hold its annual event, commonly known as DCAT Week, March 20-23 in New York City, and Ascendia Pharmaceuticals will be there to meet with all of you and unveil a new set of services! We are excited to share thoughts and have meaningful discussions in our suite at the InterContinental New York Barclay on how we can be your CDMO partner and address your complex drug development challenges.
Ascendia enthusiastically supports DCAT and has been participating in DCAT Week – a leading event for companies involved in the international global pharmaceutical/biopharma manufacturing value chain – ever since its inception. We place a premium on this opportunity to participate in innovative and up-to-the-minute educational sessions, as well as mingle with other attendees at various networking events.
By Jingjun "Jim" Huang, Ph.D. - CEO, Ascendia Pharma

Supporting the Value of In-Person, Real-World Connections
In the wake of the Covid-19 global pandemic, many trade organizations migrated to online-only (a.k.a. virtual) or hybrid events for the foreseeable future. DCAT Week organizers, however, place a high priority on face-to-face interactions. While simultaneously seeking to maintain appropriate safety precautions, this year's DCAT Week will be in-person only.
Intimate, focused, in-person conversations over a few days fits well with Ascendia's agenda for attending. At DCAT Week, Ascendia executive leadership will acquire fresh insights from several different types of companies and service providers, including specialty pharma and active pharmaceutical ingredient (API) manufacturers.
Being in the same place at the same time with fellow market leaders also affords unique opportunities for consultation and development at all levels. This includes drug formulation development and utilizing our proprietary technologies in product development. Additionally, the Ascendia Capability Lab can provide cGMP manufacturing for both sterile and non-sterile products.
We look forward to catching up with old friends we haven't seen these past three or four years. This year will be particularly exciting, as we have rolled out many new proprietary solubility solutions and are unveiling a nanoparticle technology. We are also proud to announce expanded manufacturing for small molecular, biological, and DNA delivery.
Ascendia is well known for developing formulations for all delivery methods, including long-acting injectable. Our experienced team develops tailored solutions for the early discovery phase as well as manufacturing for late stages, including commercial. This year, we are excited to expand our capabilities, as we begin moving into our state-of-the-art 60,000-square-foot facility. Our expanded headquarters will improve our capabilities – not only for Investigational New Drug (IND) formulation and data, but also for cGMP manufacturing, quality control (QC) stability, and International Conference on Harmonization (ICH) stability testing.
Innovative LNP Technology to be Announced at DCAT Week
This year's DCAT Week will prove to be extra special. Ascendia Pharmaceuticals will announce brand-new technologies not previously discussed in any other medium. Our latest proprietary platform, unavailable elsewhere in our hemisphere, enables Ascendia to enhance delivery of biologics, gene therapy, and small molecules by lipid nanoparticles (LNPs). It expands our portfolio of innovative nanotechnologies. We're confident that DCAT Week attendees stopping by the Ascendia suite in the InterContinental New York Barclay will find the time spent with us exceedingly valuable.
Additionally, we are excited to talk to drug development teams about a new suite of sterile manufacturing equipment as part of our Class 100 (ISO 5) cleanroom. It supports the septic process for sterile products. Both sterile suspension and nanosuspension are now possible in a much more stable and controlled environment.
Ascendia executive leadership will be on hand throughout DCAT Week to facilitate private breakout meetings, dinner discussions, or whatever fits with the schedule of attendees. However, don't wait until you arrive in New York to get an Ascendia meeting on your planner. Contact your Ascendia rep today and book a DCAT Week meeting, before our schedule fills up. We look forward to seeing you there!
Let us know you would like to meet in New York now before our schedule fills up!
Back to articles