Ascendia Pharmaceuticals Expands Senior Staff as Part of Continued Growth
Ascendia Pharmaceuticals Founder and CEO Jim Huang, Ph.D. announces the company has expanded its senior staff with the appointment of Dr. Shaukat Ali as Sr. Director of Scientific Affairs and Technical Marketing. Dr. Ali brings nearly three decades of pharmaceutical experience to his position. He will support the company's growth and solidify its position as a leading specialty CDMO.


Dr. Ali has held several key roles in the industry with increasing responsibilities in areas of synthesis, formulations and drug development. His expertise in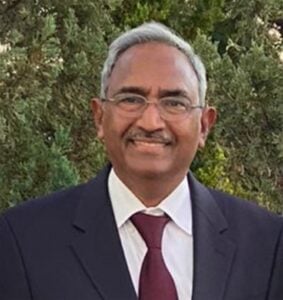 the excipients and innovative solubilization technologies, including amorphous solid dispersions, lipid-based self-emulsifying drug delivery systems (SEDDS), and nanoparticles for orals and liposomes for parenteral delivery has led to the development and marketing of a many poorly soluble drug molecules. He has worked as a technical expert with a number of biopharma, ethical, and generic pharma companies in his career.


Expert in Small Molecules
Dr. Ali's expertise includes synthesis and optimization of innovative small molecules, especially oncology drugs, excipient and formulation technologies, hot melt extrusion, and spray drying for immediate and controlled release delivery of oral, injectables, topical, transdermal, nasal, inhalation and ophthalmic drugs. His proficiency also includes lipid synthesis, liposomes and gene delivery.


Dr. Ali obtained his PhD in Chemistry from the City University of New York, NY, and carried out his postdoctoral work at the University of Minnesota and Cornell University. He has served as a member of the editorial advisory board of American Pharmaceutical Review, Drug Development and Delivery, Contract Pharma, Biopharma Asia (UK) among others, and also served as editor-in-chief of Journal of Analytical and Pharmaceutical Research. Dr. Ali is also a member of USP panel of experts for Excipient Test Methods committee (2020-2025) and has had the opportunities to serve as a USP panel of expert for General Chapters – Physical Analysis committee (2010-2015 and 2015-2020 cycles).


Dr. Ali is the recipient of IPEC Foundation' 2020 Henk de Jong industrial research award for his contributions to formulations and excipient technologies. He has published over 45 articles in scientific journals and inventor/co-inventor of 14 US patents. He is a member of AAPS and ACS.


To learn more about Ascendia's services and how Dr. Ali will contribute to them, contact us.
Back to articles