Steps to Overcome Challenges Associated with Biologic Formulation Development
Six years ago, two-thirds of all drugs in the development pipeline were small molecules. Today, while still leading the market, that number is just under 50% this year, according to an industry report conducted by PharmaCircle LLC in conjunction with Drug Development & Delivery. One technology that is growing, particularly in Phase I development, is biologics. In fact, nearly 45% of the 20,000+ drugs in the development pipeline are biologics.1
The rest of the decade is going to continue this trend. Biologics are projected to have 10.7% annual growth rate to 2025 and just under 10% for the five years after that.2 A more geriatric population, rising need for immunology, and government initiatives are three of the main reasons attributing to this growth.
Biologics Pose Challenges
For biologics to continue to be a major formulation method, success during the preclinical phases is a must. Already a daunting task – success rate is only 31.8% for preclinicals – biologics have a series of unique challenges for drug development teams. A CDMO with experience and access to unique nanotechnologies can help increase the chances of success.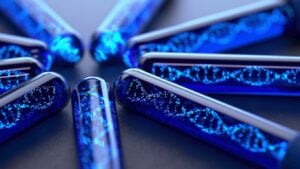 One reason biologics are problematic is that they are large and complex by their very nature. There are also considerable stability factors that drug development teams must address.

Selecting the proper formula is critical for these reasons. To have confidence that the appropriate formula is chosen, drug development teams need to work with a CDMO with a proven specialized process to ensure biological stability and activity.


Another criterion is the ability for formulation teams to maintain sufficient drug concentration without aggregation. A third factor is selecting a drug delivery system that can optimally deliver the biologicals to the target organ while minimizing enzymatic degradation during body circulation in vivo.
Overcoming Degradation is Key

One consistent biologics hurdle to jump over is degradation. It is a naturally occurring process whereby unwanted chemicals that can adversely influence drug efficacy are developed. Degradation can occur during formulation development, as well as during drug manufacturing, transportation, and storage. External factors, such as temperature and pH, can cause degradation.


Currently, there are not many studies on degradation. As a result, many formulation errors can occur due to this issue. To overcome these concerns, a specialty CDMO will conduct a series of tests on the biologicals under a variety of physical and chemical stresses. Valuable insight into the degradation products and mechanisms will be determined by taking this important step. Based on the findings, subsequent appropriate steps can be taken.


Establishing a Stress Test Process

Every drug formulation and finished product must undergo a series of stress tests to meet regulatory agency conditions. Despite this requirement, a standard approval process for testing has not been established throughout the pharmaceutical and biopharma markets.


Ascendia Pharmaceuticals brings value to this scenario. Its team of scientists have experience in biological drug development. They use that knowledge to create a specialized process that most efficiently develops the appropriate formulation and how to advance it through the drug pipeline.


It is part of Ascendia's BEST philosophy. That level of commitment is met when the CDMO is not simply a vendor but an extension of a company's chemistry, manufacturing, and control labs. Coupled with its proprietary nanotechnologies, as well as overall formulation skills, Ascendia can provide a complete solution to achieve greater success with biologic formulation development.


Value of LNPs and NPs

Successfully moving a drug through the pipeline requires a high degree of knowledge of available technologies and their respective pros and cons. Lipid nanoparticles (LNPs), polymeric nanoparticles (NPs), and similar non-vector drug delivery technologies are all proven approaches in developing biological formulations.


LNPs are spherical vesicles made of ionizable lipids. At low pH they are positively charged to enable RNA complexation, while they are neutral at physiological pH to reduce potential toxic effects compared with positively charged lipids, such as liposomes. LNPs, which have proven to deliver nucleic acids, are effective in the delivery of COVID-19 vaccines.


NPs are particles that are 1 nm to 1000 nm in size and can be loaded with active compounds entrapped within or surface-adsorbed onto the polymeric core. They can improve drug bioavailability or specific delivery at the site of action. The versatility of NPs makes them flexible, as they are used in a variety of drug-delivery systems.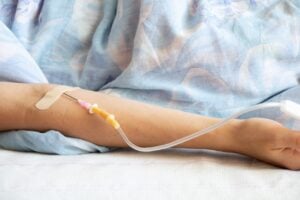 In certain drug development projects, more complex delivery technologies are used to overcome biologicals. As an example, Ascendia is using a long-acting injectable, in-situ depot, LNPs, liposome, and polymeric nano/microparticles to deliver biologicals to achieve the pharmacokinetic profiles requested for biologicals.


When using a nanoparticle carrier in a drug formulation, extreme care must be taken. The scientific team must understand if there will be any patient side effects as a result. Effects of the nanoparticle on the active molecule must be considered.


Drug Delivery Approach
Most biologics are developed as injectable formulations. One reason for this delivery method is that biological molecules have poor permeability across the mucosal layer. Ascendia, however, has the technology and experience to develop other delivery methods, including oral.


Biologics need to be protected from gastroenterology (GI) tract degradation to be administered orally. Enhanced permeability is also necessary for the biologics to effectively travel through the GI gut membrane. Ascendia has successfully delivered biological-like molecules orally via its EmulSol® nanotechnology, which increases the molecular bioavailability.


Contact us to learn how our team of scientists can help develop formulations for your biological drug development projects.
References
Citeline Pharma Intelligence, Pharma R&D Annual Review 2022 Navigating the Landscape, White Paper, Informa (May 2022).
Research and Markets, Biologics Global Market Opportunities and Strategies to 2030, by Type, Distribution Channel, Route of Administration, Drug Classification, Mode of Purchase, Market Report (February 2022).
Back to articles