Phase 1 Manufacturing: How to Prepare
Phase 1 represents one of the most critical stages of drug development in clinical research because it's often the first time a drug is tested on human subjects. Despite being smaller in scale, good manufacturing practice (cGMP) requirements must still be followed during Phase 1 to protect the health and safety of trial participants.
This article discusses the lead-up to Phase 1 clinical manufacturing and how drugs are manufactured for clinical research under cGMP.


Understanding the Phases of Clinical Research

Each phase of clinical research has its own unique goals and challenges. While clinical research is generally divided into four phases, two additional stages are sometimes part of the process:


1. Preclinical Study Phase

These are conducted before clinical research begins and typically involve in vitro and in vivo studies to collect data pertaining to the efficacy, toxicity, and pharmacokinetics of a drug, vaccine, or diagnostic assay. Only when the results of such studies are favorable will the development of a drug move forward.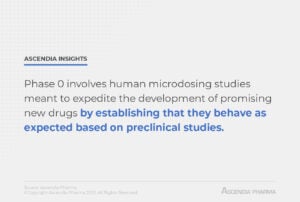 2. Phase 0
Phase 0 is not always considered part of the clinical research process, so Phase 1 is more commonly regarded as the first clinical trial phase. Essentially, Phase 0 is a new designation for exploratory trials undertaken in accordance with the FDA's Guidance on Exploratory Investigational New Drug (IND) Studies. Phase 0 involves human microdosing studies meant to expedite the development of promising new drugs by establishing that they behave as expected based on preclinical studies.
Subtherapeutic doses are administered to a small group of human subjects to collect preliminary data on a drug's pharmacokinetics. This phase is not concerned about safety or efficacy and is often carried out to rank different drug candidates to find the one with the best pharmacokinetic parameters.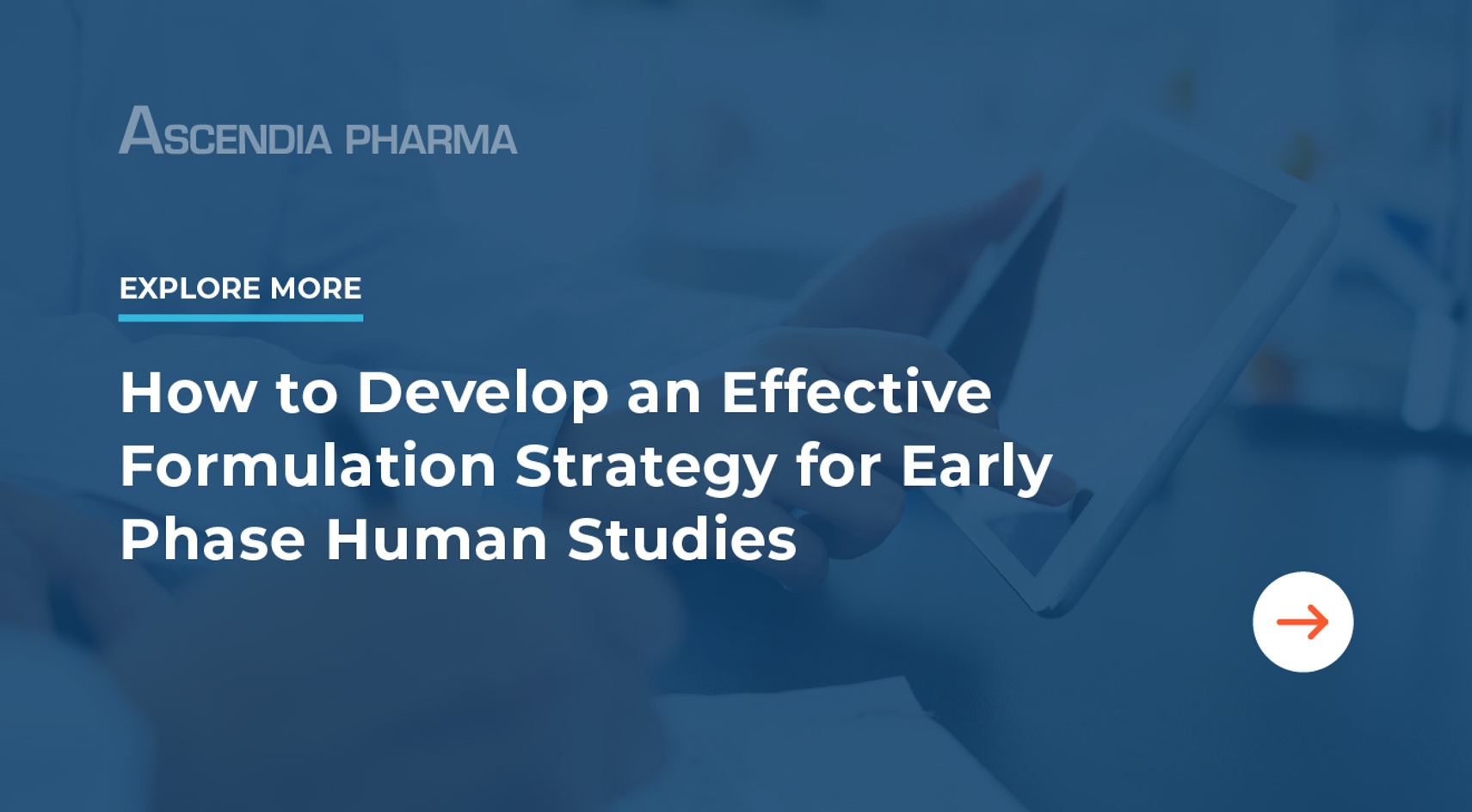 Phase 1

As noted above, Phase 1 is regarded as the start of formal clinical research and is described as a "first-in-human" study. During this phase, researchers test the safety, side effects, dosage, and formulation of a drug with a small group of voluntary human subjects. Usually, 20 to 100 people are recruited, and trials are conducted in a clinic where full-time staff can observe trial volunteers.


In most cases, volunteers are healthy, but in certain circumstances, patients who have terminal cancer, HIV, or other conditions are recruited instead, as treatments for such diseases may make healthy subjects ill.


>> Related Read – How to Develop an Effective Formulation Strategy for Early Phase Human Studies


Phase 2

After a range of doses is settled upon during the first phase of clinical research, the second phase studies the drug on a larger group of subjects to determine its safety and efficacy. Phase 2 is often divided into two sub-phases; the first is a pilot study focused on effectiveness and biological activity, while the second determines the optimal dose.


Phase 3

Next, we move to Phase 3 of clinical research, which weighs the overall effectiveness of the drug and its value in clinical practice compared to the current dominant treatment for a disease or condition. There are many test subjects, making this phase one of the most expensive, difficult, and time-consuming.


Phase 4

Phase 4 is also known as post-marketing surveillance or drug monitoring, as it involves ongoing surveillance after a final dosage form has received regulatory approval.


Phase 1 Manufacturing: A Primer

Many pharmaceutical companies partner with contract development and manufacturing organizations (CDMO) for Phase 1 clinical manufacturing. At Ascendia, we specialize in preclinical testing, formulation, and Phase 1 manufacturing. This experience is vital as it means we're adept at navigating regulatory requirements, have a keen understanding of cGMP, and have the personnel and equipment necessary to manufacture Phase 1 investigational drugs.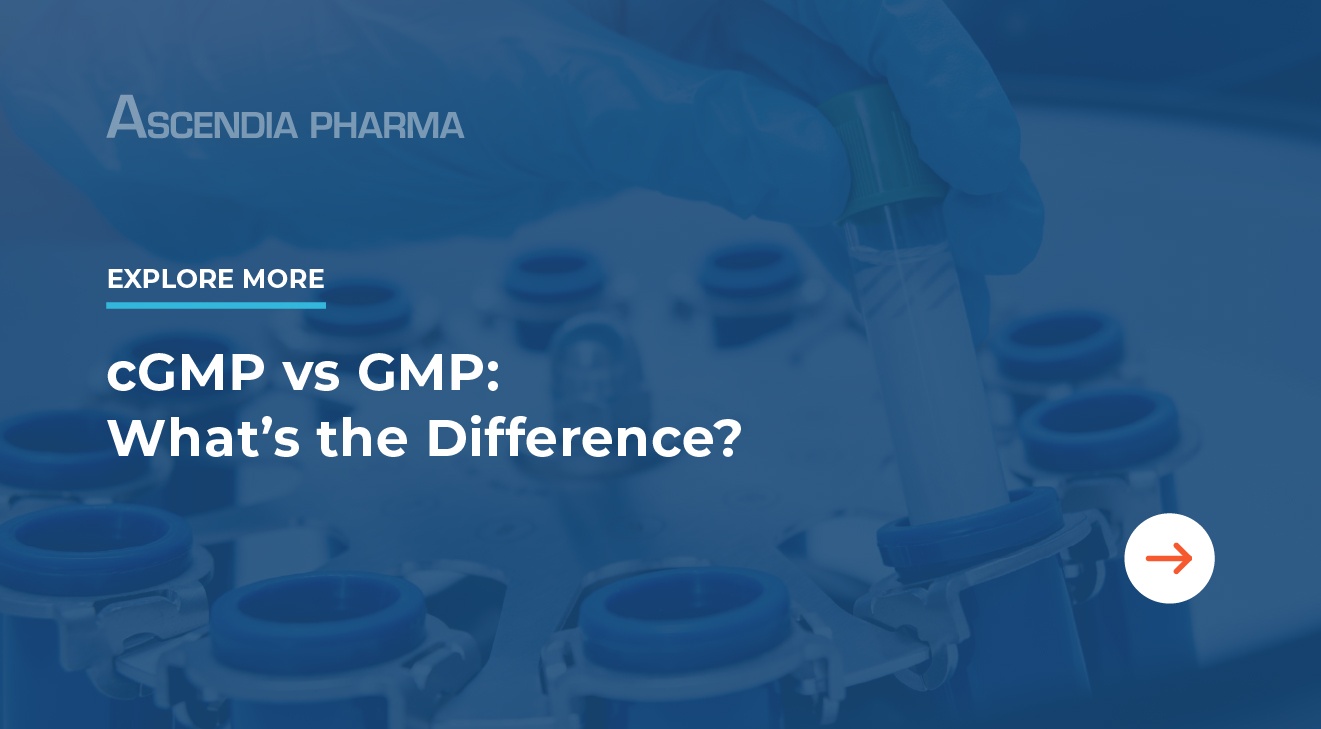 Manufacturing materials for clinical trials look different depending on the API, excipients, and formulations, but some things remain constant:


• Scalability: Processes, equipment, and facilities should not only be adequate for Phase 1 manufacturing, but they should also be able to scale up for subsequent phases of research.


• Availability: Supply chains are needed to ensure that high-quality raw materials are available when needed.
• Replaceability: Enough of a drug should be manufactured that batches lost in shipment or improperly stored by research sites can be quickly replaced.


All Phase 1 drugs must comply with cGMP guidelines no matter the formulation.


>> Related Read – cGMP vs. GMP: What's the Difference?


cGMP Requirements for Phase 1 Clinical Manufacturing

cGMP requirements need to be adhered to for Phase 1 manufacturing, but cGMP has different meanings for Phase 1 investigation products than for commercially available drugs. This is sometimes confused with Phase 1 drugs being "exempt" from cGMP guidelines, but it's more accurate to describe Phase 1 materials as exempt from certain cGMP requirements.


Specifically, requirements for repetitive and large batches are not applied to Phase 1 investigational materials — these requirements are from parts 210 and 211 of the guidelines. Instead, Phase 1 clinical manufacturing must comply with cGMP guidelines by operating with:


• Well-controlled equipment and manufacturing environments


• Accurate and concisely recorded manufacturing and testing data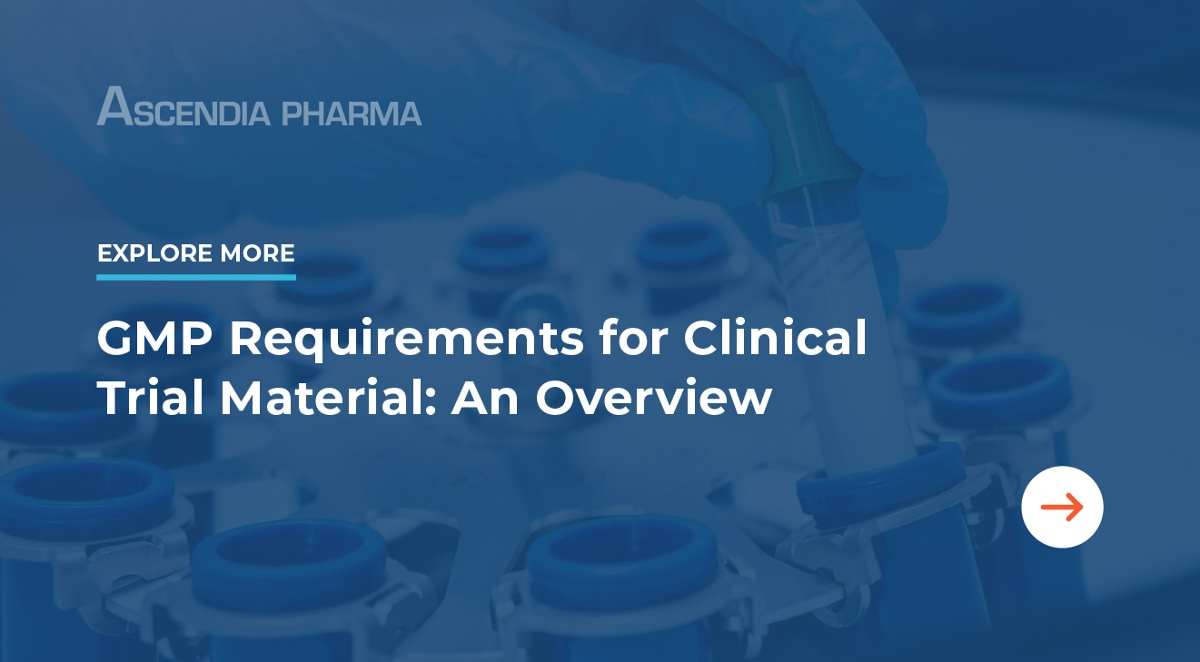 The FDA recommends that manufacturers conduct a comprehensive evaluation of the manufacturing setting to identify any potential hazards when it comes to the equipment and manufacturing environments. Before and during the manufacturing process, actions are taken to eliminate or minimize hazards to preserve the integrity of Phase 1 investigational drugs.


Using disposable equipment and process aids, prepackaged materials, closed process equipment, and contract or shared cGMP manufacturing and testing facilities can all help ensure that a pharmaceutical company complies with cGMP guidelines for phase 1 clinical manufacturing.


>> Related Read – GMP Requirements for Clinical Trial Material: An Overview


FDA Recommendations for cGMP Phase 1 Manufacturing

In their Guidance for Industry CGMP for Phase 1 Investigational Drugs, the FDA makes several recommendations for the manufacturers of Phase 1 clinical trial materials:


Personnel
Personnel involved in the manufacturing process should have adequate education, experience, and training to carry out their roles, including knowledge of QC principles and the statutory requirements of cGMP.


QC Function
Manufacturers should have a written plan that outlines the role and responsibilities of QC functions. This plan should address:


• Protocols for examining materials used in Phase 1 clinical manufacturing
• The review and approval of manufacturing and testing procedures, along with acceptance criteria
• Responsibility for releasing or rejecting each batch of a Phase 1 drug based on cumulative QC review
• Protocols for investigating errors or unexpected results that occur during the manufacturing process or for complaints received


Facility and Equipment
Facilities used for manufacturing Phase 1 investigational products should have appropriate work areas and equipment. This includes:


• Adequate space, clean environment, and appropriate construction
• Proper ventilation, lighting, heating, cooling, plumbing, washing, and sanitation
• Appropriate air handling systems to maintain necessary air cleanliness classification
• Equipment that will not contaminate, react with, add to, or be absorbed by a drug
• Properly cleaned and maintained equipment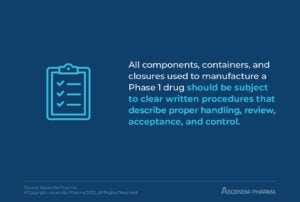 Control of Components, Containers, and Closure
All components, containers, and closures used to manufacture a Phase 1 drug should be subject to clear written procedures that describe proper handling, review, acceptance, and control. A log book should be used to record receipt date, quantity, supplier's name, material lot number, storage conditions, and expiration date of materials.


Manufacturing and Records
Diligent record-keeping is vital during Phase 1 manufacturing. Records should be kept to detail the materials, equipment, procedures followed, and problems encountered during manufacturing; they should also keep track of changes in procedures and processes for subsequent batches and outline the microbiological controls implemented for sterile-processed Phase 1 investigational drugs.

Laboratory Controls


Laboratory controls include testing materials, in-process materials, packaging, and drug products, along with stability studies of Phase 1 investigational drugs once manufactured. Tests should be performed under controlled conditions, follow written procedures, and results should be recorded. Representative samples from each batch should be retained and stored for at least two years after a clinical trial is terminated or an IND application is withdrawn.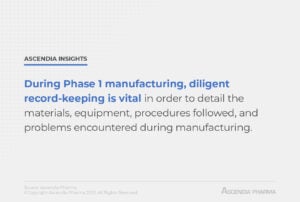 Packaging, Labeling, and Distributing
Phase 1 materials must be packaged to protect them from contamination, tampering, and damage during storage, handling, and shipment.


Recordkeeping
Finally, the FDA recommends that manufacturers keep detailed records regarding the quality and operation of Phase 1 clinical manufacturing process, including:


• Equipment maintenance and calibration
• Manufacturing records and related analytical test records
• Distribution records
• Component records
• Deviations and investigations
• Complaints

It should also be noted that sterile, biotechnological, and biological drug products have additional guidelines that must be followed during Phase 1 manufacturing. We've detailed the best practices for aseptic manufacturing in a previous blog post.


Learn About Phase 1 Manufacturing With Ascendia

We have the knowledge, experience, and facilities to support you through all stages of drug development, including Phase 1 clinical manufacturing. Contact us today to learn more about our capabilities and how we can help get your drug to market sooner.


Back to articles