Ascendia Pharmaceuticals Provides Perspective on Life Science Market During CPHI North America
Ascendia Pharmaceuticals Chief Business Officer Robert Bloder participated in a webinar panel broadcast as part of CPHI North America. Bloder and the two other panelists discussed the current R&D and production capacity, particularly of APIs, in the United States and how this influences the CMO sector. Entitled Make America Pharma Again — Is Domestic Production here To Stay In a Post-Pandemic World?, the webinar paid particular attention to changes that will occur as we move beyond the pandemic and lessons learned.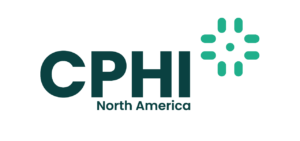 COVID-19 cast a spotlight on how essential it is for life sciences products to be manufactured in the United States. One byproduct of the pandemic is that a foundation has been built to increase domestic manufacturing capacity to reduce risk. Bloder discussed how it has impacted pharmaceutical and biopharma companies, plus CMOs and CDMOs.
COVID-19 Impact on Manufacturing
As Bloder explained, the pandemic forced companies to do a "tightrope act" to meet project requirements and timelines. This included trying to stay ahead of the conditions by overstocking supplies, reserving sterile resources early, and other measures. It only exasperated the issues rather than rectify them, according to Bloder.


Fortunately for Ascendia Pharmaceuticals, those practices were not necessary. As a specialty CDMO that partners with drug development teams in early stage novel compounds, Ascendia did not suffer from supply chain issues as much as other companies. Ascendia's ability to provide early stage formulation solutions for poorly soluble drugs put the company a unique growth position that continued through the pandemic, explained Bloder. Part of that growth was extending its services through to Phase III and to drug launch.


Future of Domestic Manufacturing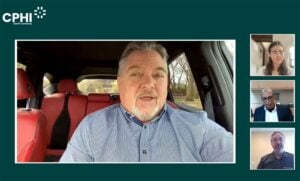 Another key topic discussed was the reality of domestic manufacturing continuing long-term. Bloder believes it has created a sea-change in the market. A decade ago, the market sought the lowest costs possible, which led to more manufacturing moving offshore. While that still has its place in some instances, Bloder predicted that many companies that have "reunited themselves with U.S. partners" will stay with them.


Bloder was one of three industry experts who participated in the webinar. Also on the panel were Chris Senanayake, CEO & CSO, TCG GreenChem, Inc. and John Pennett, Partner-in-Charge of the National Technology and Life Sciences Group, EisnerAmper. The moderator was Kolby Kaller, analyst and international business journalist at Global Business Reports (GBR). An archive video of the webinar is available.


State of the Industry Report
The webinar was an extension of an article published by GBR as part of the United States Life Science Report 2022. An annual state-of-the-industry report, it is the culmination of more than 80 interviews conducted with industry leaders throughout the country. It highlights the existing investment and regulatory climate, and the status of the life sciences ecosystem. GBR's assessment of certain emerging trends that may shape the life science landscape moving forward is included in the report.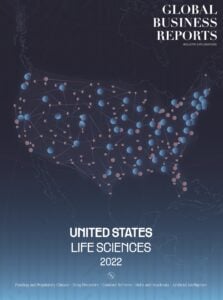 A post-pandemic world feature was published in the annual report. In the article, Bloder expounded on how Ascendia operated through COVID-19.
"Ascendia asked its clients for permission and openness to start getting ahead of the power curve specific to certain supplies that would be critical for their future needs. Our clients' effective communication gave us a window to strategically procure the necessary materials and components to get product to the clinic on time and get patients dosed," explained Bloder.
To learn more about Ascendia's technologies and innovative formulation processes, contact us.
Back to articles