Clinical Manufacturing: What It Is and How It Works
Manufacturing pharmaceuticals for the market is very different from manufacturing pharmaceuticals for a clinical trial. Naturally, there's a difference in scale, but there are other unique challenges that must be met to maximize the likelihood of a successful clinical trial. In this article, we'll discuss the basics of clinical manufacturing, including the current good manufacturing practice (cGMP) guidelines, bottlenecks, the difference between clinical manufacturing vs. commercial, and the benefits of specialty clinical trial manufacturing services.
First, let's talk about clinical research, which is the third stage of the drug development process. The drug development process includes these five stages:
• Discovery and Development
• Preclinical Research
• Clinical Research
• Food and Drug Administration (FDA) Review
• FDA Post-Market Safety Monitoring
Clinical research is the first stage that looks at how a drug interacts with the human body, although clinical research can be performed on both animal and human subjects. Drugs that are being tested and researched in this stage of the process are not usually manufactured the same way or in the same facilities as drugs that are in commercial production.
What Is Clinical Manufacturing?
Clinical manufacturing, or clinical trial material manufacturing (CTM), is a specialized form of pharmaceutical manufacturing focused on producing drugs for use in clinical research. While there is certainly overlap in manufacturing for the market and manufacturing for clinical trials, clinical manufacturing requires not only meticulous attention to detail, but also a great deal of flexibility.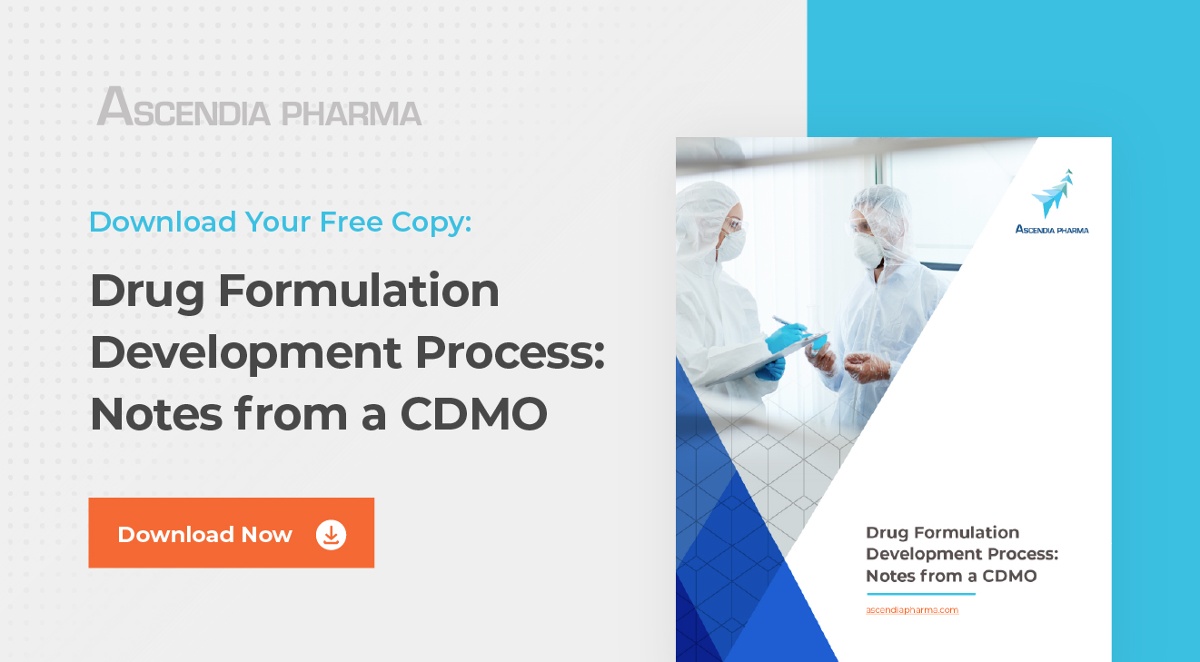 Before clinical trial materials are manufactured, a plan and timeline are created to provide a roadmap of the development and clinical trial process. (Of course, like all roadmaps, this doesn't always account for unexpected detours!) The timeline should be created before an investigational new drug file or investigational medicinal product dossier is formally submitted, and before getting started with a clinical trial site. An experienced contract development and manufacturing organization (CDMO) can provide valuable insight into what a realistic timeline is for a particular drug.
>> Interested in getting the inside scoop on drug formulation development from a specialty pharmaceutical CDMO? Check out this free guide.
Typically, product development begins once an active pharmaceutical ingredient (API) is discovered; at this point, a pharmaceutical company or contract manufacturer develops a formulation and dosage, but clinical trial material doesn't always involve a finished drug product. Instead, drug substances or particle-engineered intermediates may be used for clinical research while final formulations and dosages are still being developed. This expedites the process of getting a drug to market.
Clinical manufacturing can be done on a large scale or a smaller scale to allow for greater flexibility. Regardless of the scale, the FDA recommends that manufacturers of clinical trial materials use:
• Disposable equipment and process aids to reduce the risk of contamination
• Pre-sterilized containers and materials to eliminate the need for specialized cleaning equipment
• Closed process equipment to prevent an investigational drug from being exposed to the environment during processing
• Contract or shared cGMP manufacturing facilities and testing laboratories
To ensure the integrity of clinical research, consistency is paramount. Following cGMP guidelines and having strict quality controls are key to achieving consistent clinical trial materials even as formulations and dosages are still in flux.
How Clinical Manufacturing Works: cGMP Guidelines
Whether a drug is being manufactured for the market or clinical research, FDA cGMP guidelines must be followed. cGMP guidelines apply to small molecule drugs, but they're even more critical in the manufacture of biologics and other complex drug products that are at greater risk of contamination through improper manufacturing practices. Because biologics cannot be sterilized the same way that small molecule drugs can, the entire manufacturing process must be sterile and carefully managed throughout.
cGMP guidelines apply to most types of drugs in phase I and II development, including vaccine products, recombinant and non-recombinant therapeutic products, small molecule drugs, gene therapy, and more. By having a written quality control plan in place, a controlled manufacturing environment, and accurate and consistent recorded data from manufacturing, manufacturers can improve their ability to follow cGMP guidelines.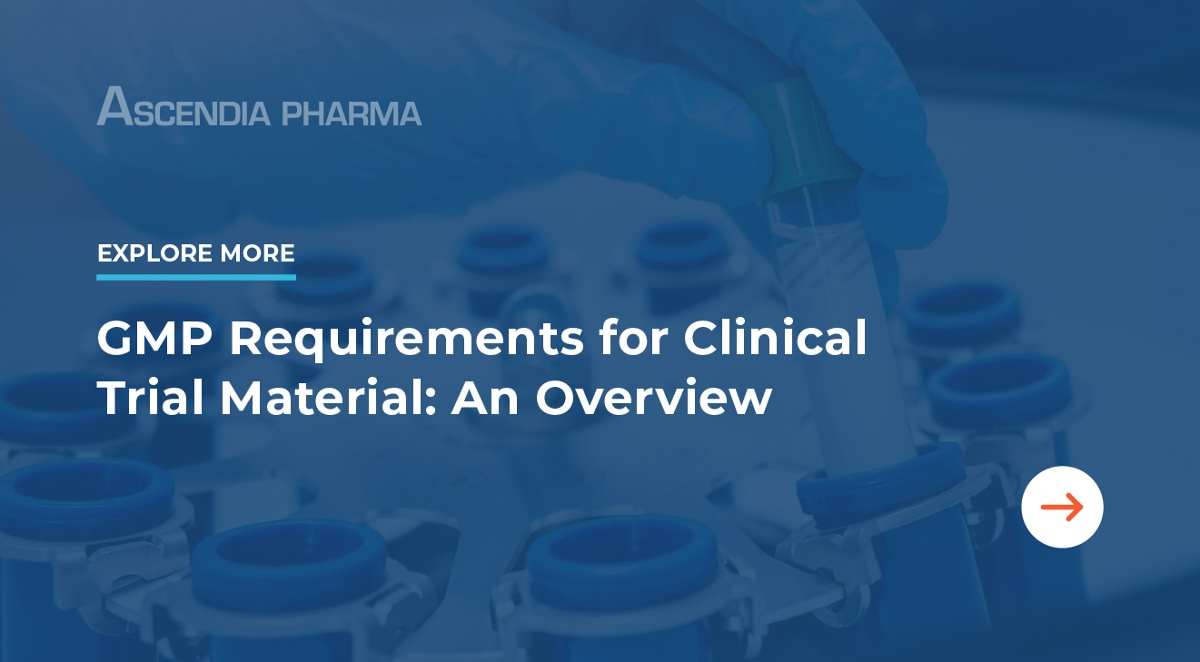 Quality control recommendations for clinical manufacturers include guidelines for:
• Personnel
• QC Function
• Facilities and equipment
• Control of components, containers, and closures
• Manufacturing and records
• Laboratory controls for testing and stability
• Packaging, labeling, and distributing
• Record-keeping
We go into detail on each of these areas in our article on GMP requirements for clinical trial material, but for our purposes here, it's important to note that clinical manufacturing is highly regulated through every step of the process. These safeguards protect the health and safety of phase I human trial participants, and they're also essential for ensuring that the data collected during clinical research is valid.
>> Related Read: cGMP vs GMP: What's the Difference?
Clinical Manufacturing vs. Commercial: What's the Difference?
The difference between clinical manufacturing vs. commercial is that clinical manufacturing needs to be nimble. When commercially manufacturing a drug for the market, formulations and dosages are already set; cGMP guidelines must be followed, but the need to pivot and change directions is rare. In clinical manufacturing, flexibility is the name of the game.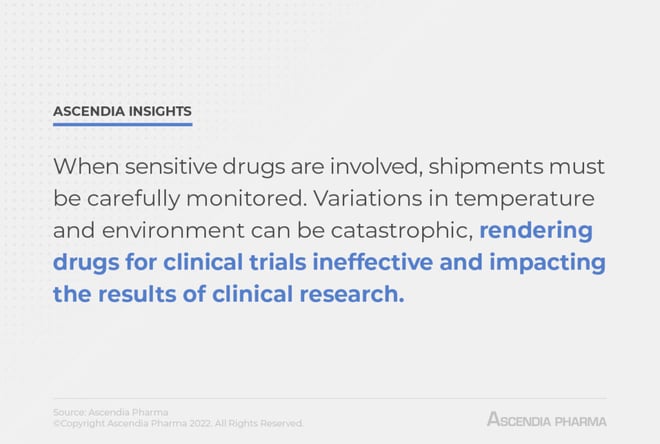 In both phase I and phase II trials, it's not uncommon to face formulation issues or regulatory updates that call for changing course. Such changes can cause significant delays and increases in cost when a manufacturer doesn't have the infrastructure and personnel to accommodate abrupt changes. Commercial drug manufacturing involves batches that are identical, but clinical trial manufacturing may call for each batch being made differently.
Another common obstacle for clinical trial materials is the coordination of supply chains. Kits often include components that are supplied from different sites and even different continents—components must be put together and then distributed to trial locations. This may not seem like a challenge, but when a biologic is part of this kit, it means that through each step of the process, the drug must be stored at the proper temperature and protected against contamination and compromise.
Related to this, shipments must also be carefully monitored when sensitive drugs are involved. Variations in temperature and environment can be catastrophic, rendering drugs for clinical trials ineffective and impacting the results of clinical research. Because clinical trial materials aren't delivered directly to patients, the products must be stored at trial sites and kept in proper conditions until they are ready to use.
Finally, quality assurance is more difficult with clinical trial materials because of the amount of variability involved. As discussed above, commercial manufacturing produces batches of drugs that are identical to each other; QA personnel have far more familiarity with the drugs, packaging, and manufacturing process than they do with clinical trial materials, which are manufactured in smaller batches that have much more variability.
>> For more tips and helpful information, subscribe to our email communications.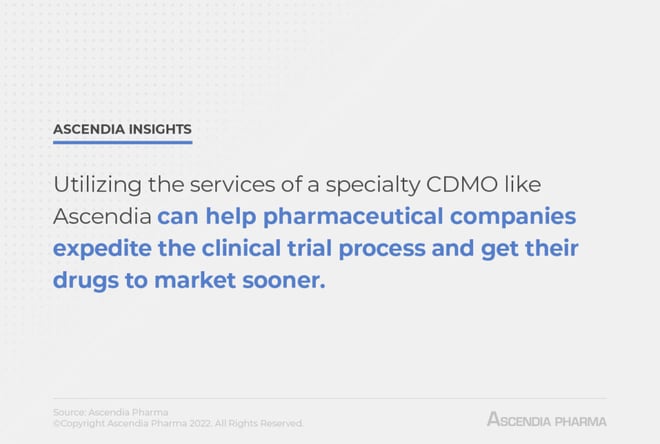 Benefits of Specialty Clinical Trial Manufacturing Services
Utilizing the services of a specialty CDMO like Ascendia can help pharmaceutical companies expedite the clinical trial process and get their drugs to market sooner. Specialty CDMOs bring knowledge on formulations, final dosage form, packaging, cGMP guidelines, cold chain management, and logistics; they can also lay the foundation for a smooth transition from clinical trial manufacturing services to scaling up for the market.

All the top CDMOs have state-of-the-art equipment, facilities, and technology, which means pharmaceutical companies can save themselves the expense of investing in these resources themselves. However, when changes in direction are necessary, specialty CDMOs are adept at navigating them with ease and likely already have the equipment and personnel in place to quickly switch gears.
At Ascendia, our clinical trial manufacturing services include:
• The manufacture of cGMP batches for orally-administered dosage forms (tablets and capsules)
• The cGMP manufacture of sterile injectable dosage forms for phase I and phase II clinical trials
• Chambers to conduct stability testing in accordance with ICH guidelines
• Analytical method development and quality control testing services
• Formulation design and testing for tablet, capsule, parenteral, topical, and lyophilized dosage forms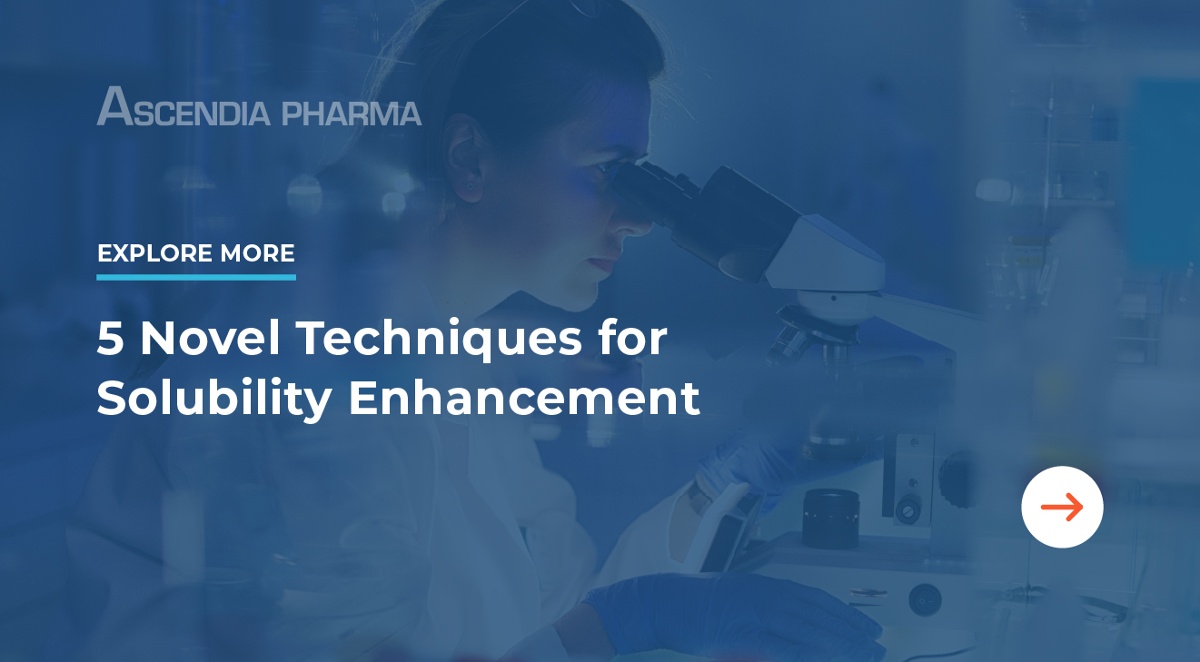 In addition, Ascendia offers a rapid development service that involves partnering with discovery-stage pharmaceutical companies to provide lab-scale formulations suitable for pre-clinical testing. Our team conducts pre-formulation assessments, bioavailability modeling, and formulation approach comparisons; when it's time to move onto the next stage of development, we provide trial formulations that are suitable for animal studies, toxicology studies, and cGMP clinical trial materials for phase I research.
The advantage of partnering with Ascendia is our expertise in working with difficult formulations, like those for poorly soluble and low bioavailability drugs. We offer rapid, cost-effective formulation technology screening services by utilizing multiple nano-particle technology platforms, giving us the ability to quickly determine the feasibility of a number of different technical approaches all at the same time. This maximizes the likelihood of finding a successful formulation and minimizes the time spent making early-stage formulation decisions, allowing pharmaceutical companies to scale up to clinical manufacturing faster.
>> Related Read: 5 Novel Techniques for Solubility Enhancement
Our clinical manufacturing facility is located in North Brunswick, NJ, and features Class 10,000 (ISO 7) and Class 100 (ISO 5) cleanrooms for the cGMP manufacture of sterile injectables and Class 10,000 (ISO 7) manufacturing suites for oral dosage forms. We can provide clinical trial batch manufacturing for phase I and phase II materials, whether they've been formulated by our team or formulated elsewhere and transferred to Ascendia.
Learn More About Clinical Manufacturing
If you plan on using a specialty CDMO for your clinical trial supplies manufacturing, consider Ascendia Pharma. Our knowledge and experience in working with poorly soluble drugs, nano-technology, and oral controlled release products make us the ideal choice for clinical trial manufacturing of difficult-to-formulate drugs. Contact us today to get started.
Back to articles