Ascendia to Highlight Expanded Manufacturing, New Technologies at BIO 2023
Ascendia Pharmaceuticals will be shipping up to Boston (to borrow a phrase from the Dropkick Murphys) the first week of June to exhibit at the BIO International Convention.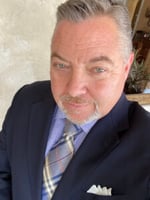 By Robert Bloder
During the conference, we will be meeting with drug development decision makers in our booth (#1742) to discuss how our custom sterile- and nonsterile-enabling formulations and expanded manufacturing capabilities can most efficiently move their projects through the pipeline.
BIO provides an ideal venue for Ascendia to unveil our latest proprietary nanotechnology – LipidSol – as well as investment in state-of-the-art manufacturing, as the week-long convention attracts more than 14,000 leaders in the biotechnology and pharmaceutical market. Our initiatives emphasize the commitment Ascendia has placed on providing drug development companies with the lipid nanoparticle (LNP) technologies, solutions, and services they need to develop genomic medicines, including messenger RiboNucleic Acid (mRNA) vaccines and therapeutics, from pre-formulation through to Phase 3 and commercialization.
LipidSol Nanotechnology
LipidSol, comprised of lipid-based molecules, is designed to encapsulate small and large molecules, and biologics in LNPs, such as liposomes, solid lipid nanoparticles (SLN), nanostructured lipid carriers (NLC), and cationic/anionic lipid complexes. With its unique features and compositions of lipid-based components, LipidSol can enhance loading and efficient delivery of drug molecules by injectable (IV, IM, SC) route of administrations, among others.
Figure 1 shows a few design types of the LipidSol technology based on lipid structures and compositions.

LipidSol can be used with PEGylated phospholipids to trigger longer circulation time without being taken up by the reticuloendothelial system (RES). The result is continued delivery of molecules for an extended period, especially those applicable to long-acting injectables in LNPs.
Additionally, LipidSol can be designed with anti-bodies to target specific diseased tissues to reduce the eminent toxicity to healthier cells, for safe administration that can enhance drug efficacy. LipidSol designed with cationic phospholipids can effectively complex, protect, and transport DNA and mRNA to targeted cells, as well.
Another benefit of LipidSol is that when it is comprised of non-lamellar structured nanocarriers, it possesses a significantly higher surface area for loading small molecules and proteins than typical liposomes.
LNP Manufacturing
A common need for RNA-LNP therapies is a highly compliant and scalable manufacturing process. With the expansion of our North Brunswick, New Jersey headquarters, Ascendia will be able to develop such processes. In fact, we will be the only CDMO in North America that has the breadth of equipment for efficient manufacturer of LNPs. Our 60,000-square-foot state-of-the-art facility will include sterile manufacturing with an ISO-5 process and filling room space. When complete, Ascendia will offer Phase 3 and commercial supply for production of prefilled syringes, vials, cartridges, and other deliverables at a large scale.
The new facility will boast the latest technology and equipment. It will include proprietary microfluidic mixers with scalable flow rates that enable increased nanoparticle stability, efficacy, yield, and quality. The result is accelerated timelines to develop robust and reproducible formulations – from discovery to commercial manufacturing. The mixers use rapid, non-turbulent mixing to precisely control nanoparticle formation to reproducibly generate homogenous particles. Consistent results are achieved as nanoparticle characteristics across batches are maintained to ensure low-risk process development and scaling.
Accelerate LNP Development
Advanced manufacturing capabilities will also allow Ascendia to develop reliable, small-scale formulations to streamline discovery of revolutionary new medicines. Our team will be able to efficiently develop formulations using solutions that create a systematic approach to finding and developing lead genomic medicine candidates. Additional instrumentation will allow for optimization of crucial factors at initial stages and to conduct process development on the upstream and downstream portions. This custom streamlined development process we develop from material preparation to buffer exchange, filtering, and analytics ensures that a program is ready to quickly accelerate towards the clinic.
We look forward to seeing you in Boston. Contact us or call us at 732.658.4267 to schedule a meeting during BIO .
Back to articles